Important Information
Registrations are open now
-------------------------------------
Please click here to register with Extratorrent2 to recieve latest updates, add bookmarks and to post comments.
Friends
1)
ProxyFix
| | |
| --- | --- |
| | Ghost in the Shell (2017) [BDmux 720p - H264 - Ita Eng Aac] torrent |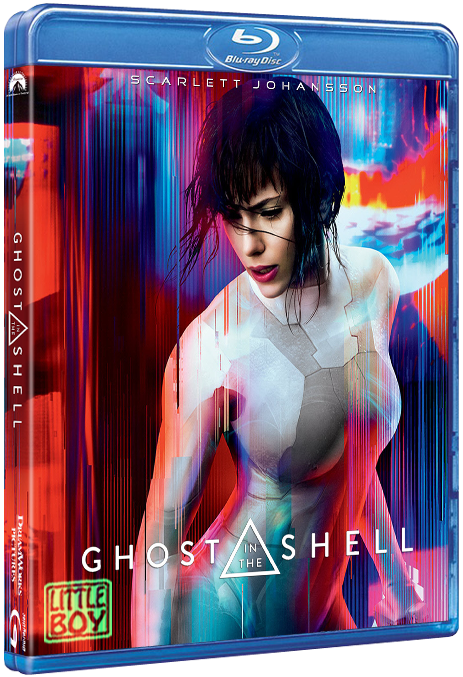 .: Scheda :.
Titolo Originale: Ghost in the Shell
Nazionalità: USA
Anno: 2017
Genere: Fantascienza
Regia: Rupert Sanders
Cast: Scarlett Johansson, Takeshi Kitano, Pilou Asbæk, Michael Pitt, Juliette Binoche, Chin Han, Anamaria Marinca, Michael Wincott, Chris Obi, Danusia Samal, Lasarus Ratuere, Rila Fukushima, Joe Naufahu


.: Trama :.
Il Maggiore Mira Killian è un cyborg a capo della sezione di Sicurezza Pubblica numero 9, un'organizzazione antiterrorismo cibernetico gestita dalla Hanka Robotics. Vittima di un terribile incidente, è stata salvata dalla morte e trasformata in un soldato perfetto tramite una modificazione cibernetica, di cui è stata responsabile la dott.ssa Oulet, una delle principali scienziate della Hanka Robotics. Tra i compiti assegnati alla sezione di Sicurezza Pubblica numero 9 c'è quello di trovare e terminare Kuze, la mente criminale dietro ad un audace attacco ad un alto dirigente della Hanka Corporation. Grazie alle sue capacità fuori dal comune, Mira è l'unica in grado di scovare e affrontare la nuova minaccia, ossia un nemico capace di insinuarsi nella mente cibernetica fino ad assumerne il completo controllo. Mentre si prepara ad affrontare ciò, una terribile verità sul suo passato salta fuori: il Maggiore scopre infatti che le hanno mentito, la sua vita non è stata salvata, in realtà le è stata rubata. Da quel momento in poi non si fermerà davanti a nulla, pur di svelare il mistero legato alla sua esistenza, recuperare il proprio passato e scoprire chi le ha fatto ciò e riuscire a bloccarlo, prima che possa fare la stessa cosa ad altri.


.: Screenshot :.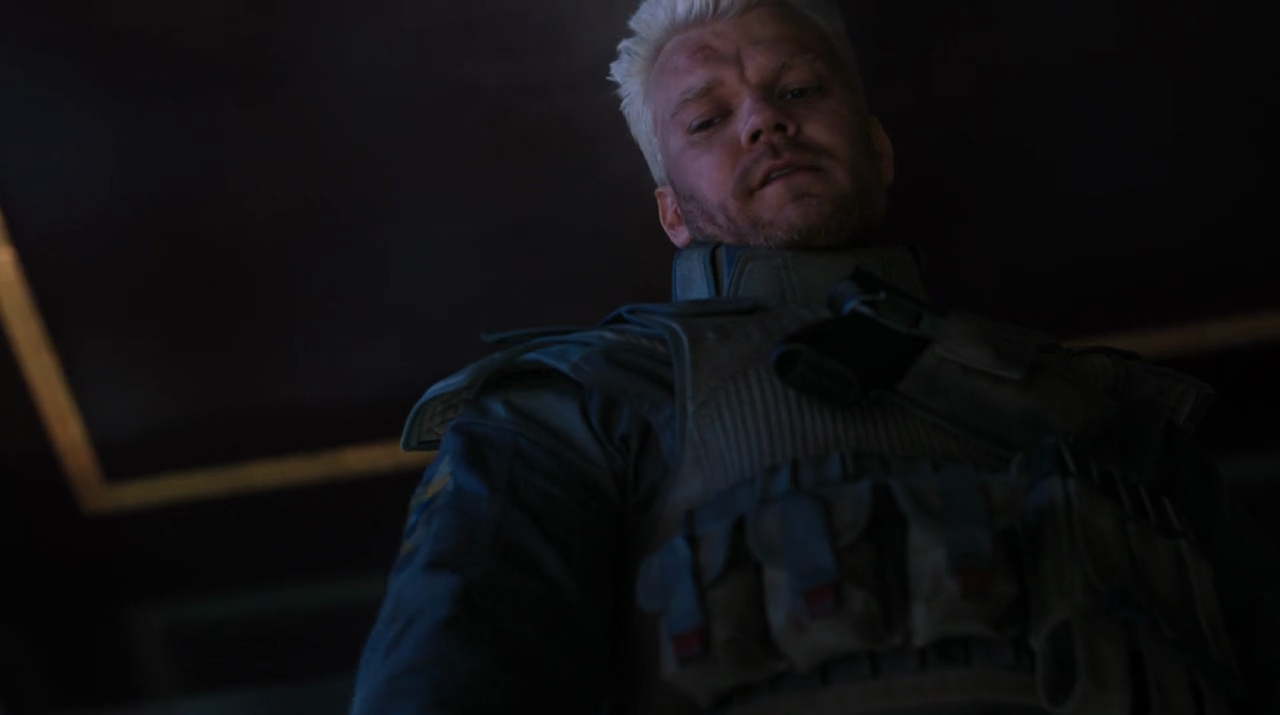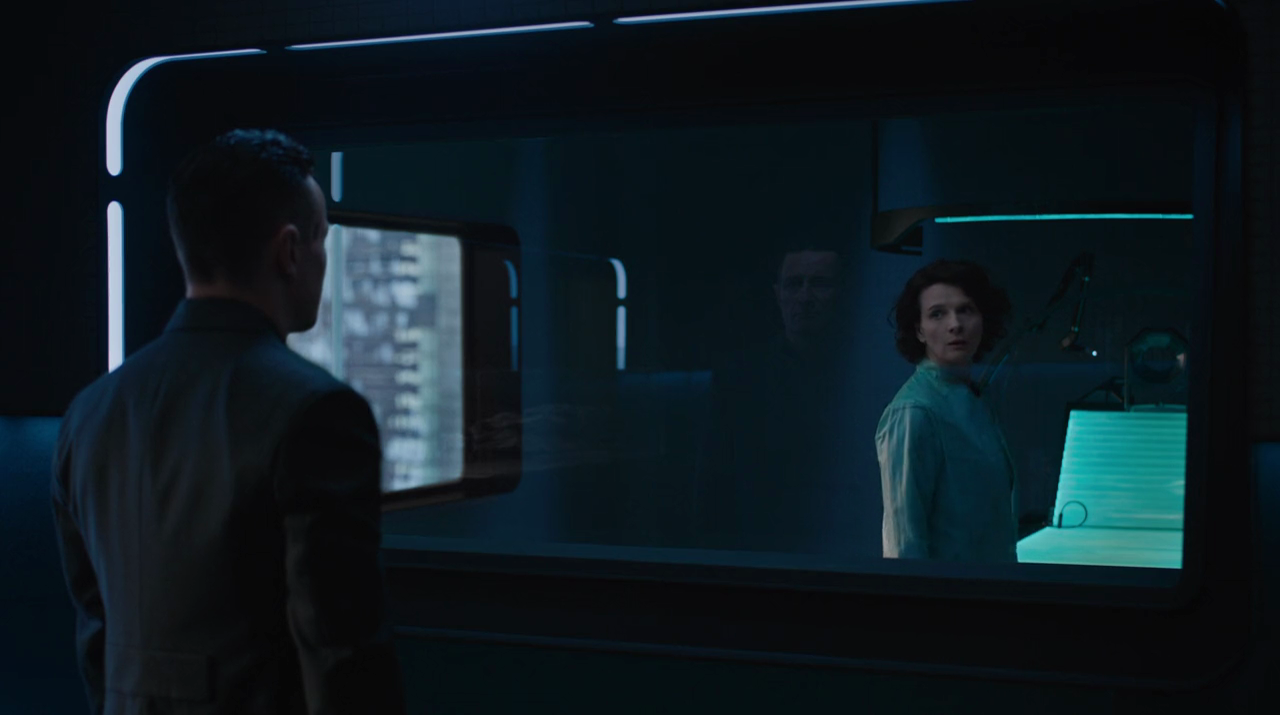 .: Dati File :.
[ Info sul file ]
Nome: Ghost in the Shell (2017) [Mux by Little-Boy].mp4
Data: 15/07/2017 02:00:39
Dimensione: 826,341,961 bytes (788.061 MB)

[ Info generiche ]
Durata: 01:46:57 (6416.703 s)
Tipo di contenitore: matroska
Data creazione: 14/07/2017 23:59:28 UTC
Streams totali: 3
Tipo stream n. 1: video (V_MPEG4/ISO/AVC) (Ghost.In.The.Shell.2017.720p.BluRay.x264-[YTS.AG])
Tipo stream n. 2: audio (A_AAC (AAC Low complexity)) (Mux by Little-Boy)
Tipo stream n. 3: audio (A_AAC (AAC Low complexity))
Audio streams: 2
Muxing Application: libebml v1.2.2 + libmatroska v1.3.0
Writing Application: mkvmerge v5.0.1 ('Es ist Sommer') built on Oct 9 2011 11:55:43

[ Dati rilevanti ]
Risoluzione: 1280 x 714
Larghezza: multipla di 32
Altezza: multipla di 2

[ Traccia video ]
Codec ID: V_MPEG4/ISO/AVC
Risoluzione: 1280 x 714
Frame aspect ratio: 640:357 = 1.792717 (~16:9)
Pixel aspect ratio: 714:715 = 0.998601
Display aspect ratio: 256:143 = 1.790209 (~16:9)
Framerate: 23.975988 fps
Stream size: 721,711,639 bytes
Durata: 01:46:57 (6416.669737 s)
Bitrate: 899.795898 kbps
Qf: 0.041063

[ Traccia audio n. 1 ]
Codec ID: A_AAC (AAC Low complexity)
Canali (contenitore): 2
Frequenza: 48000 Hz
Stream size: 51,068,462 bytes
Bitrate (contenitore): 63.669410 kbps

[ Traccia audio n. 2 ]
Codec ID: A_AAC (AAC Low complexity)
Canali (contenitore): 2
Frequenza: 48000 Hz
Stream size: 51,281,751 bytes
Bitrate (contenitore): 63.935327 kbps

[ Info sulla codifica H.264 ]
SPS id: 0
Profile:
Num ref frames: 4
Aspect ratio: Custom pixel shape (1071:1072 = 0.999067)
Chroma format idc: YUV 4:2:0
PPS id: 0 (SPS: 0)
Codifica entropica: CABAC
Weighted prediction: P slices - explicit weighted prediction
Weighted bipred idc: B slices - implicit weighted prediction
8x8dct: Sì
Frames totali: 153846
Drop/delay frames: 0
Frames corrotti: 0

[ Profile compliancy ]
Profilo da testare: MTK PAL 6000
Risoluzione: 1280 x 714 > 720 x 576
Framerate: 23.975988 <> 25
Min buffer fill: 364089%

Rapporto generato da AVInaptic (18-11-2007) in data 15 lug 2017, h 02:05:17